There are a few important factors to consider when you are purchasing new bed sheets. Simply put, the type of sleeper you are can make a huge impact on what sheets work best. Do you tend to run hot and have night sweats? Are you a side or stomach sleeper? Do you have allergies or sensitive skin? Answering these questions will quickly help you discover the best bed sheets to fit your needs. So before choosing a new bed set, here are some things to consider when shopping.
The Best Sheets for Hot Sleepers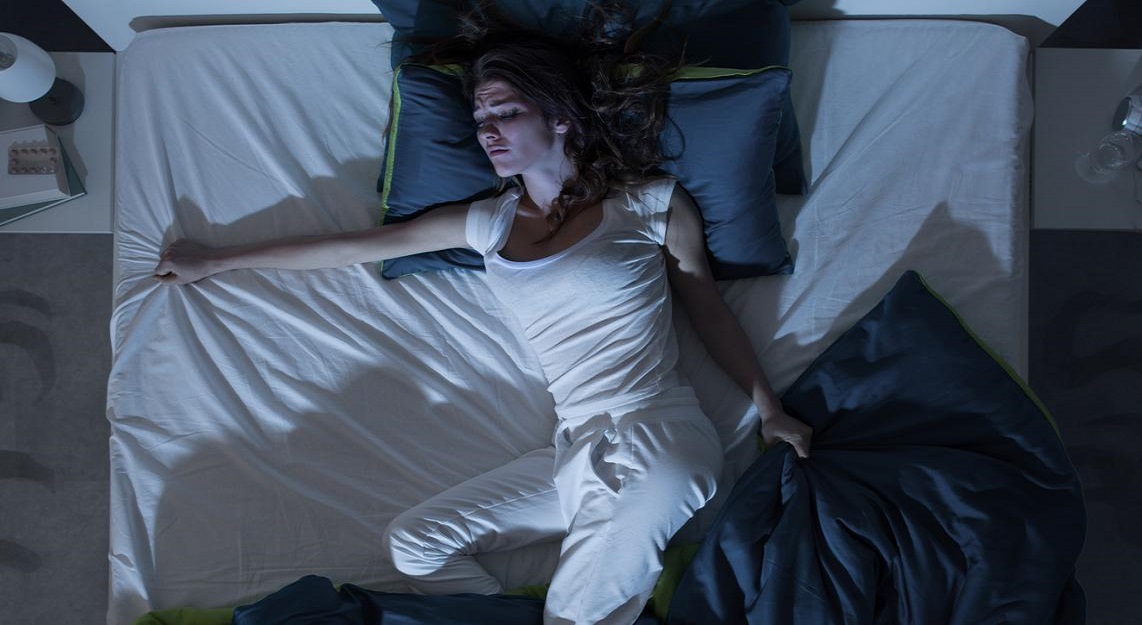 Bamboo: Bamboo sheets are the best option for hot sleepers. They are made with bamboo fibers which are lightweight, wick away moisture, and have thermal regulating properties to prevent heat retention so you can stay cool while you sleep. Not only are they silky soft, but they have also caught the attention of many eco-conscious consumers because of their sustainable production process as bamboo is a renewable resource.
This breathable bedding can benefit those who typically sleep hot, actually sleep comfortably throughout the night. All while the thermo-regulating fabric goes to work helping prevent sleepers from overheating or suffering from night sweats.
Keep an eye out as cheaper sets available often will have a very small amount of bamboo content (only 10-40%) while the price may be enticing, it just won't stack up and will typically result in lower quality stitching & overall durability costing you more money in the long run.
Our Picks for Best Bed Sheets for Hot Sleepers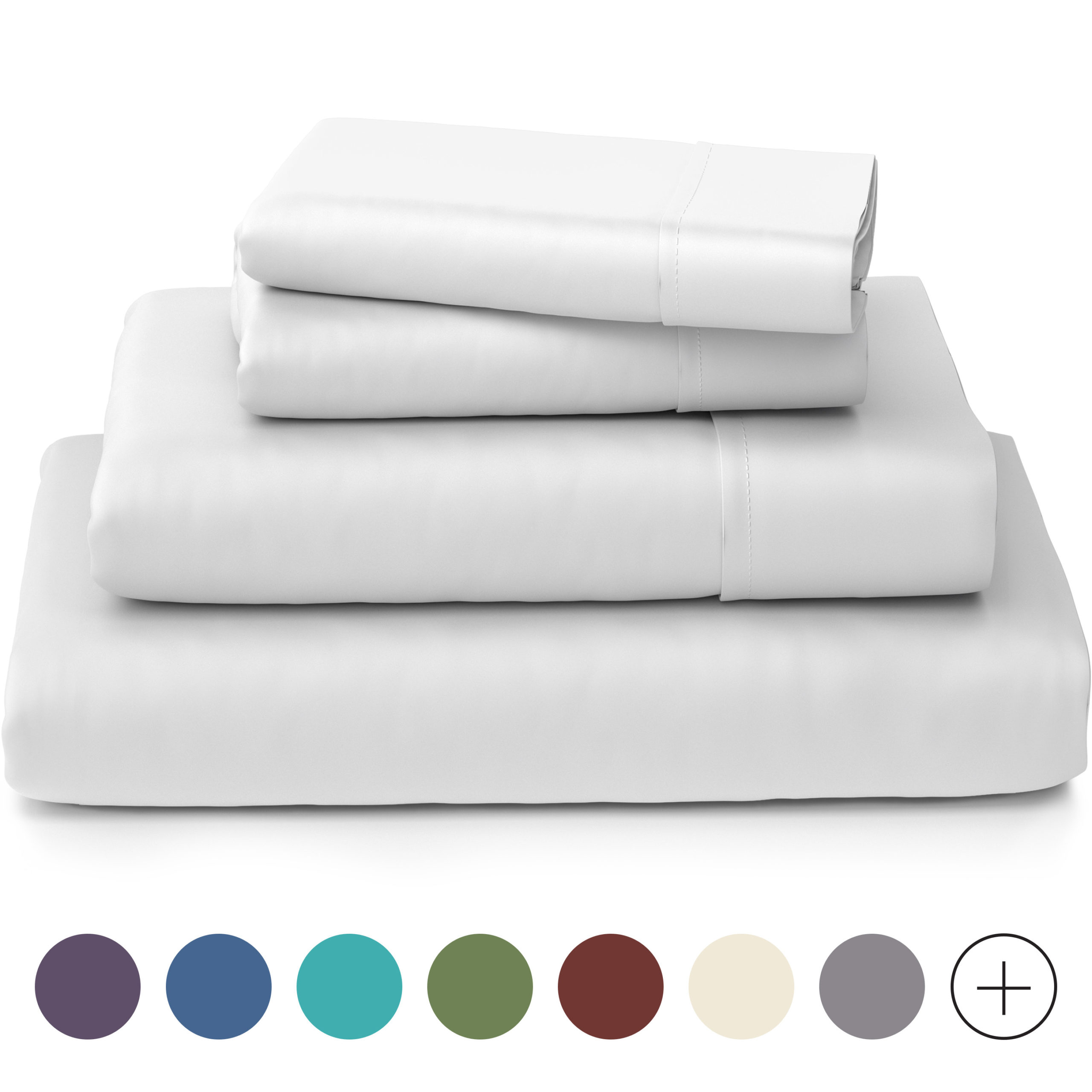 Cosy House Collection Premium Bamboo Sheets
Made from a unique Bamboo-derived rayon and polyester blend, these sheets offer the perfect combination of naturally thermal regulating, antibacterial & hypoallergenic fabric

Eucalyptus: This is our second favorite fabric for hot sleepers. Eucalyptus is much more sustainable than cotton and feels much cooler to the touch. Often described as 'Tencel' these sheets also dry quicker than your typical cotton sheets saving on energy usage & costs.
Cotton: Is a traditional favorite among many households, and for good reason. Depending on the weave and thread count these too can be very breathable. If your goal is to find a breathable cotton sheet set, you will want to find a set for 400 thread count or lower. It's a common misconception that a higher thread count set is the best, however, the tighter the threads become the more they trap heat in and cause you to overheat and sweat throughout the night.
The Best Sheets for Cold Sleepers
Bamboo:  Again bamboo is the clear winner here. With it's thermal regulating properties it is the best choice for year-round use, as it keeps you in the optimal sleeping temperature all night. What's more, pairing these sheets with a bamboo duvet cover & comforter resulted in completely blissful rest that will make you wonder why you didn't give bamboo a try sooner.
The Best Sheets for sensitive skin & allergies
Bamboo: For those with certain allergies, or skin conditions that cause you to become more susceptible to skin irritations, bamboo's moisture-wicking properties are the best fit, as they will stay cool & dry throughout the night. The silky-smooth fabric helps reduce any friction that would otherwise cause irritation and discomfort causing you to be kept awake throughout the night.
What's more, Bamboo is naturally hypoallergenic and repels dust mites and other allergens. According to the Asthma & Allergy Found of America, Dust mites can cause the following symptoms 
Sneezing

Runny nose

Itchy, red, or watery eyes

Stuffy nose

Itchy nose, mouth, or throat

Itchy skin

Postnasal drip (a flow of mucus from behind your nose into your throat)

Cough
Dust mites are also said to cause eczema flare-ups, triggering an itch-scratch cycle making your symptoms much worse. If you are one of the millions affected by dust mites, It is critical to ensure you have hypoallergenic bedding. From your mattress to your sheets, pillowcases, and comforter/duvet set.
The Best Sheets for Wrinkles and Acne
1500 Series Microfiber: The 1500 Series Microfiber bed sheets set is the best for those wanting to minimize and combat Wrinkles & Acne. 
Whether you sleep on your stomach, face, or side you are at risk of developing wrinkles, however, the silky-smooth weave allows your skin to glide across the pillowcase smoothly and doesn't absorb moisture so any moisturizers, creams, lotions, or serums stay on your face and do not end up on your pillow. The pillowcases also help prevent hair tangling during the night, due to the reduced friction of the material your hair strands don't get caught up and twisted.
Our Pick for Best Sheets for Wrinkles and Acne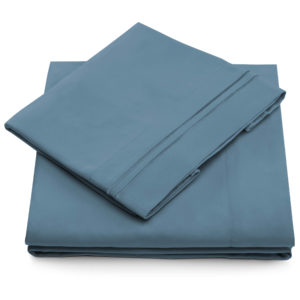 Cosy House Collection 1500 Series Bed Sheets
Made from ultra-soft, double-brushed Microfiber. These sheets are Hypoallergenic, Stain, Odor, Wrinkle & Shrink Resistant

While silk sheets are another really popular option, silk sheet sets can be quite expensive, with prices trending upwards $300 per set. These microfiber sheets are a better alternative and a much more affordable option and offer similar benefits.
EDITOR'S NOTE: They have a very limited supply currently and last time we published our exclusive deal they were sold out for over a month, so act fast. As of right now Sheets are IN STOCK. This offer is only guaranteed to be valid until end of day: Friday, August 6, 2021.